Look Boys
Gender
Male
Location(s)
Hell's Kitchen

The Look Boys are the assistants to the Flying Dutchman lookout, Mister Eye.
Background
Edit
During the calm days of the Flying Dutchman, Mister Eye and the Look Boys like to distract the crew with Mister Eye's dancing. They appear to the similar to that of T-Bone and his assistant Cookies.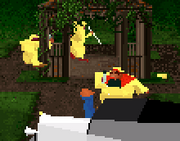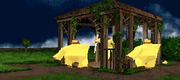 Involvement
Edit
Like, Mister Eye, they only appear on the Flying Dutchman. Carnby faces them on the ship's deck after defeating Music Man and before heading up to the mast to fight Mister Eye.
External links
Edit