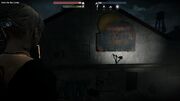 For the actual level in which the location is featured in, see Moonlight Trailer Park (level).
Moonlight Trailer Park was a location in the latest patch of Alone in the Dark: Illumination
Locations
Edit
Rec centre: large building where the player has to go first. In the building are four switches (?) which can route power to certain area (e.g. the Dock, the trailers, the furnace and the caravans). Must have power from the furnace in order to work on the levers.
Frank's bar
Store:Located near the trailerpark side of the Rec centre
Underground Furnace: Can be acessed through the Rec centre via the basement or through the well that was exposed to a green-like ooze. the furnace is use to power everything in the park.
Dock: where the Boat is located.
Garage: location of the Car.
Expansion required

This article is too short to provide more than rudimentary information about the subject. You can help

Alone in the Dark Wiki

by

expanding it

.

This template will categorize articles that include it into Category:stub.
Ad blocker interference detected!
Wikia is a free-to-use site that makes money from advertising. We have a modified experience for viewers using ad blockers

Wikia is not accessible if you've made further modifications. Remove the custom ad blocker rule(s) and the page will load as expected.