Obed Morton's Diary was a book that contained the transcription of Obed Morton's diary. it was found on the desk in Obed's bedroom.
Inscription
Edit



Edenshaw and
I

Edenshaw was like a real father
for us. he was grandpa Jeremy's
best and only friend. I always
felt there was a strong bond
between us, like we shared a
secret or the responsibility for a
terrible mistake. I remember
when we were kids, he would
always get Alan and me mixed
up.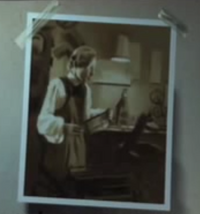 Grandpa Jeremy in the Fort
laboratory



Jeremy would spend days and
nights on end in this workshop.
It was here too that I started
my own scientific career.
Edenshaw had his bedroom just
next door, as if my Grandfather
couldn't go without him
around.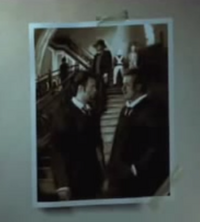 Picture taken during our visit
to the anthropology museum in
Boston.

My grandfather organized a
visit for my 15th Birthday. That
visit determined my choice of
profession. I remember how
surprised I was at just how
much Edenshaw knew.
around.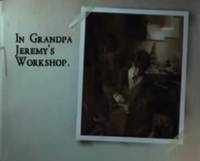 My grandfather's workshop was
like Ali Baba's cave. But I
always sensed that behind behind his
carefree appearance, the
research he carried out had
very far-reaching consequences.
around.

200px
Edenshaw said little about about his
native American origins, which
gave him a certain mystery and a
certain aura. I am still
convinced that he knows much
more than he lets on.
around.

July 13th 1991.
Alan has done something...
terrible! Howard, our father!
We are going straight to Hell.


Appearances
Edit
Expansion required

This article is too short to provide more than rudimentary information about the subject. You can help

Alone in the Dark Wiki

by

expanding it

.

This template will categorize articles that include it into Category:stub.
Ad blocker interference detected!
Wikia is a free-to-use site that makes money from advertising. We have a modified experience for viewers using ad blockers

Wikia is not accessible if you've made further modifications. Remove the custom ad blocker rule(s) and the page will load as expected.